Police motorcycle simulator
Urban security on two wheels
Motorbikes have become one preferred option for police patrolling. Their size and easy access to places that cannot be reached by cars make them the most versatile choice for dealing with emergency situations.
Our range of motorbike simulators, particularly the high-CC range, and the additional tools of special patrol and emergency vehicles, create a device for comprehensive training of police forces and emergency units.
Discover the 2.0 motorbike

Watch video
Technology in the face of complexity
Riding a motorbike is a totally different experience from driving any four-wheel vehicle: different sensations, specific skills to negotiate bends or stress situations, and specific manoeuvring and routines to control a two-wheeled vehicle, where adjustment of one's own body plays a key role.
This is why LANDER has provided both its high-CC and low-CC simulators with a specific complex technological system to accurately reproduce the rides and inclination on bends, handling of bikes at low and high speeds, and many other routines exclusively applicable to motorbikes.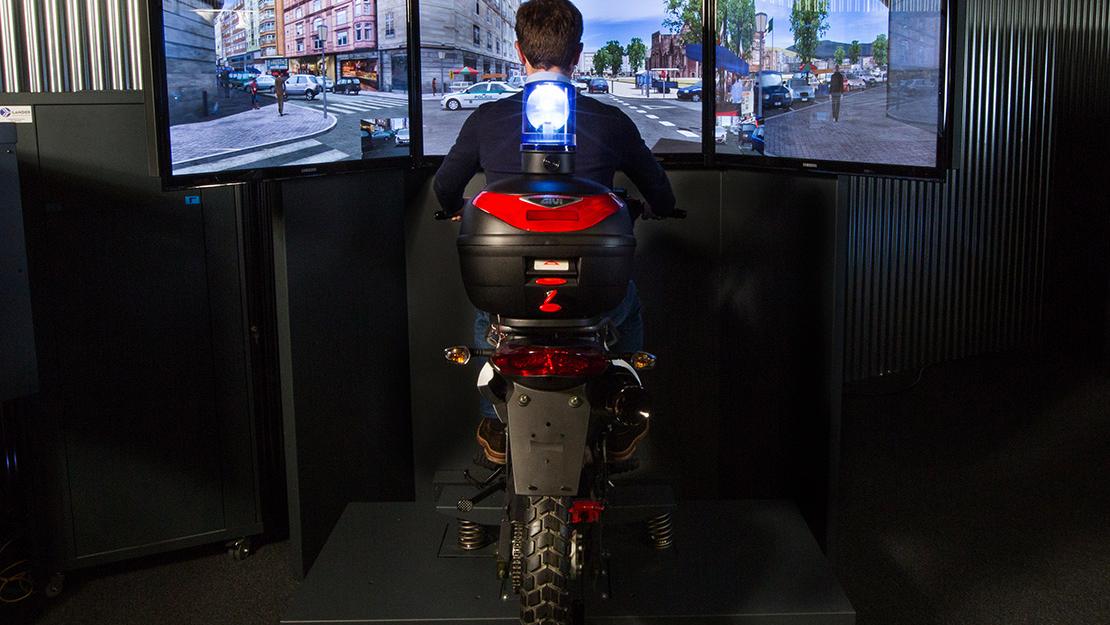 Maximum realism for a different vehicle
The simulator can include any real low-CC or high-CC bike, manual or automatic.
All the bike's controls are functional (brake and clutch, throttle, gear-change pedal, indicators etc.).
The bike is also customised to include other features such as a siren or radio communication systems.
All this helps convey 100% realistic sensations to the rider.
A view of the real world
Both the low-CC and the high-CC simulators have a display system showing the reality of each kind of bike.
The aim is to immerse the trainee in a real-world driving environment thanks to top-quality images and a field of vision which reproduces the view from a real bike.


Specific motion system
The sense of vehicle motion is an essential part of the sensations and decisions we experience when driving. LANDER's range of simulators therefore incorporates motion systems capable of reproducing the effects of accelerating and breaking, negotiating curves, potholes and many other items in a highly realistic way.
Urban or interurban, on the right or on the left
All LANDER units can simulate driving on the right or on the left, with all the necessary software and hardware adaptations involved.
Trainees can also gain experience in urban and interurban environments, and on practice facilities.
Each simulator is detail-customised to include the signing of the country concerned.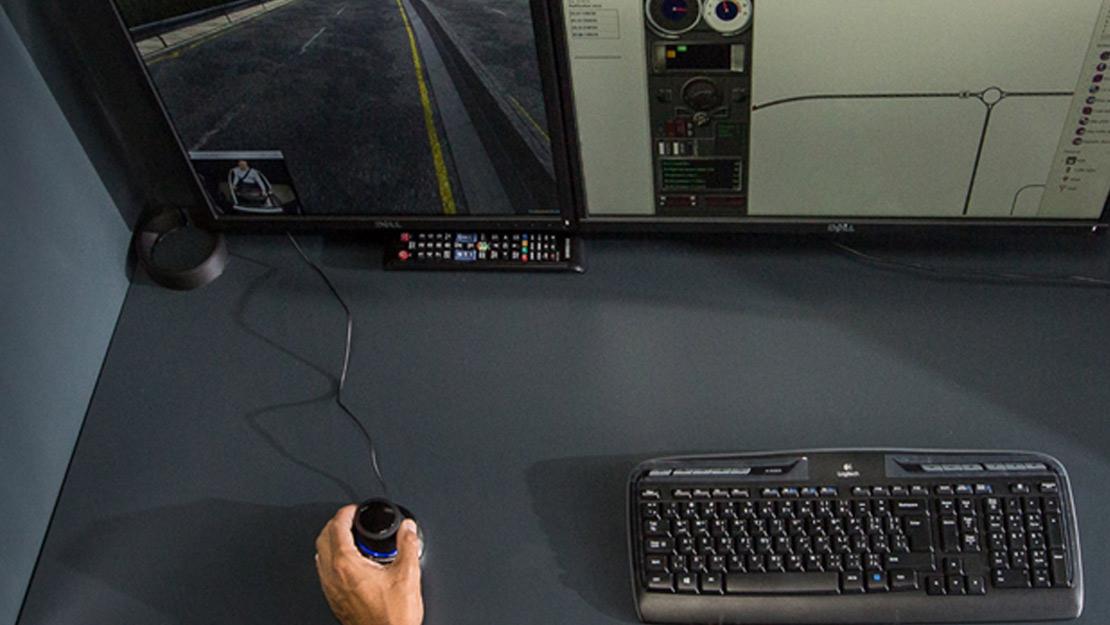 Simulating special situations
The instructor has access to a wide range of tools to create real danger scenarios to adapt to riders' operational situations.
This means each unit is unique, and can offer a wide range of possibilities:
Adaptation of traffic to the conditions of each country.
Adaptation of incidents with traffic (ambushes, chases, suspects in surveillance zone etc.)
Adaptation of vehicle breakdowns at any point.
Adaptation of weather conditions.
Etc.
Blue Light functionality
When the driver activates the siren, the surrounding traffic modifies its behaviour according to the actual circumstances, making it easier for police or emergency vehicles to pass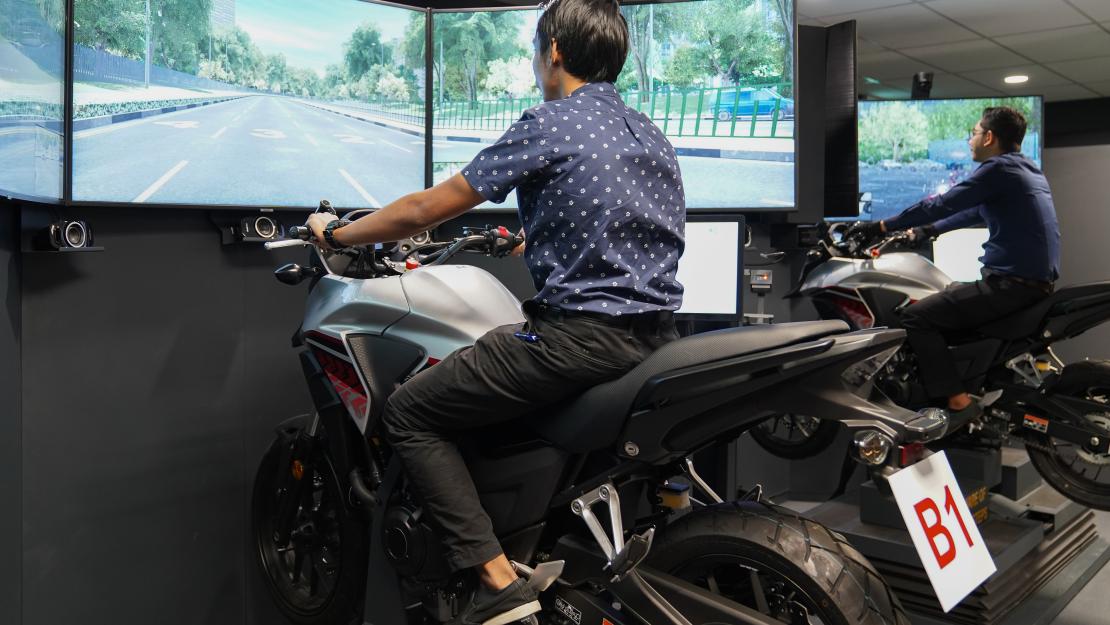 Collaborative training
LANDER police simulators allow collaborative training between several driving stations in the same simulated scenario. This maximises the training possibilities for those situations in which joint action by the different police units is required