Centralised Traffic Control Simulator (CTC)
A step beyond collaborative training
The simulator enables trainees to practise on all situations relating to "traffic management", with signalling of the operation and its lines.
It can be used for situations inherent to the post with different training complexities
A replica of a real CTC
Different profiles
Not only can the CTC simulator replicate the Control Station, but it can also replicate the reality of local control panels such as those of stations. Each of these panels will have a specific application with its line diagram, representations, menus, etc., according to the actual configuration of each customer's CTC.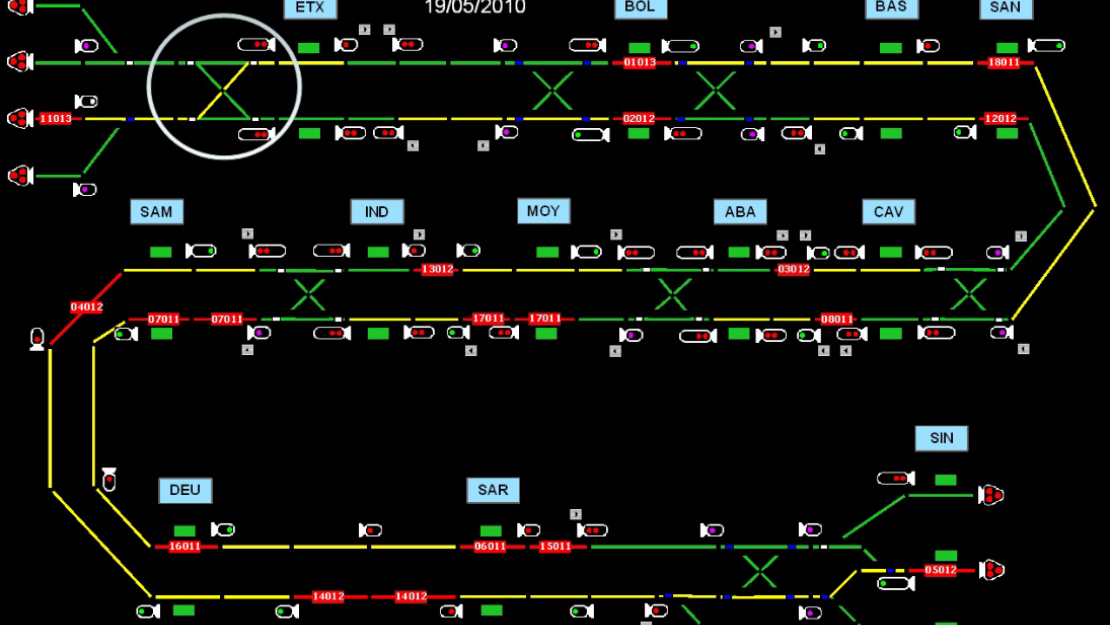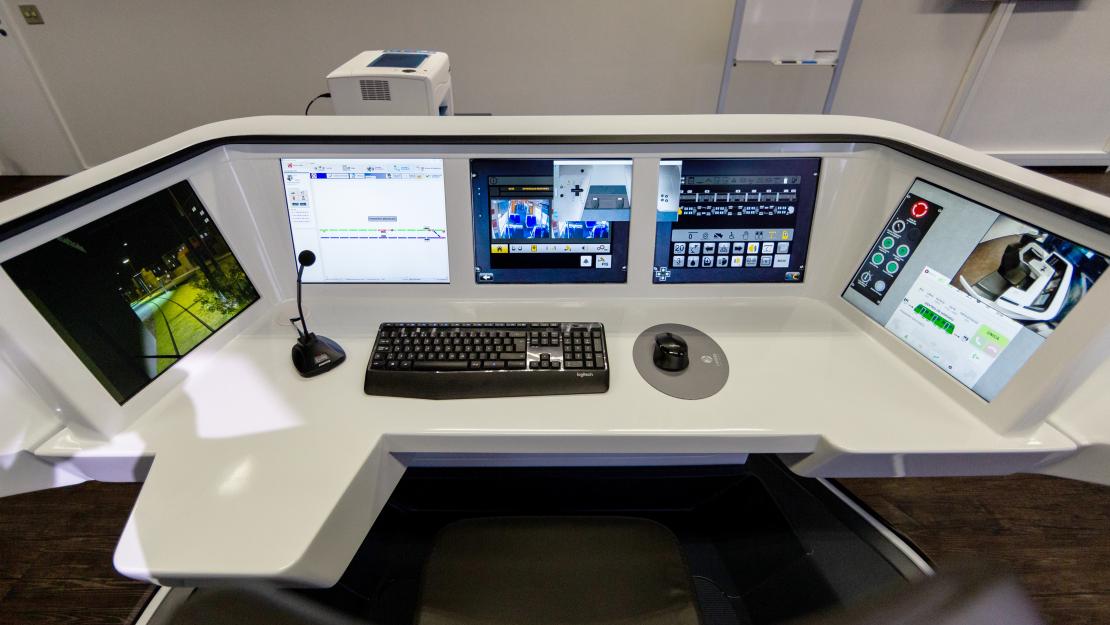 Real training
The exercises launched to the CTC station will be created, executed and controlled from the Instructor Station. Among other things, the instructor can: establish the CTC profile, timeframe, initial system status, and determine the simulation scenario with different variables, such as the passenger level in stations or addition of events, such as faulty signals, trains not stopping at stations, etc. The Traffic Controller's performance will be assessed with automatic and manual assessment methods.
Cooperative Simulation
The system can be designed to train in collaborative mode with different driving simulators and other CTCs. This will resolve important aspects, such as joint communication between the different training positions.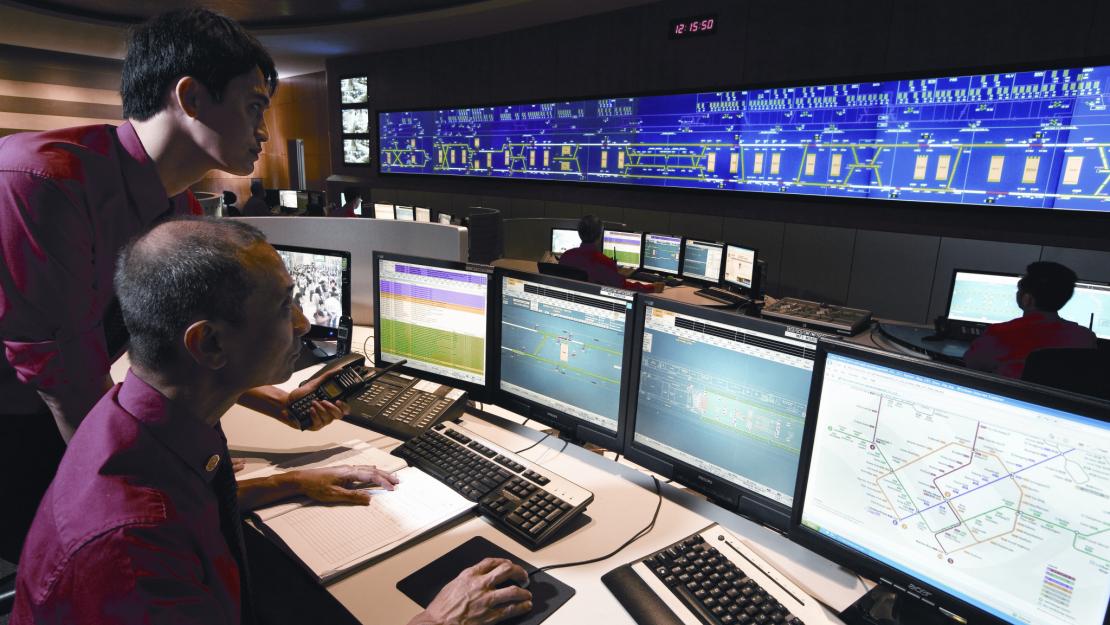 Real cases
The operator SMRT of Singapore currently operates driverless and CBTC train systems and has been a pioneer in the development of collaborative training between driving simulators and OCC simulators. With more than 17 different OCC profiles and many different training requirements for both the stand-alone mode in OCCs and for the collaborative mode with drivers, this project has marked a watershed in training with simulation systems.
Project image galleries with clients