Heavy-vehicle simulator
The simulator for transport professionals
Transport by road, whether of goods or passengers, involves great responsibility on the part of professional drivers that face highly complex situations on a daily basis.
Simbio is the fusion of all these realities, a simulator that allows drivers of urban and inter-urban buses, lorries, trailers, vehicles carrying hazardous goods and many others to train for all the circumstances and conditions they face in their everyday professional lives.
Heavy vehicles require special driving skills.
Every movement, every detail counts
Versatile driving station with real controls
This type of simulator incorporates real heavy vehicle controls that guarantee realistic driving.
In addition, the cockpit evokes the lines and the outline of real vehicles, which allows the learner to believe himself at all times inside a real cabin, whatever the model.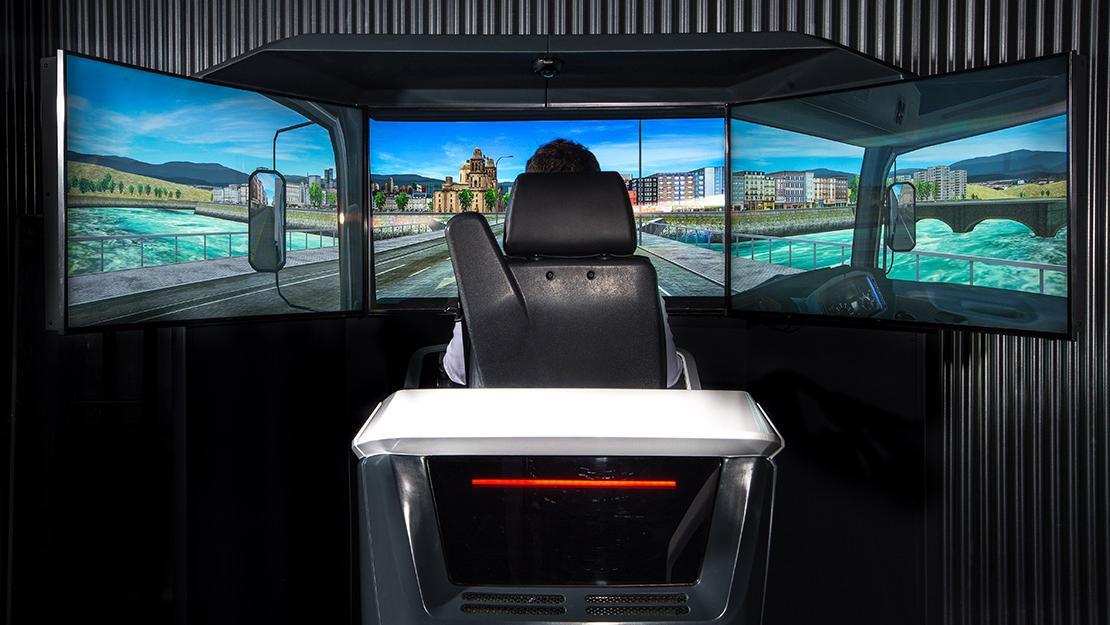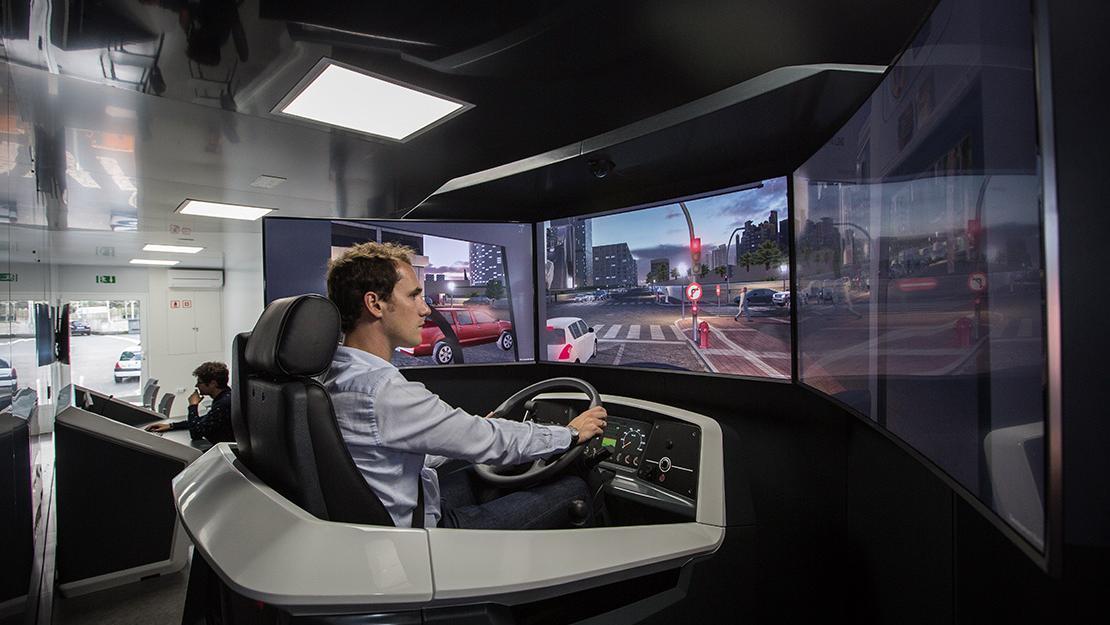 Three degrees of freedom of motion.
The sense of motion inside a vehicle is an essential part of the sensations and decisions we experience when driving. LANDER's automotive simulators therefore incorporate a motion system capable of reproducing the effects of accelerating and breaking, driving on curves, potholes and many other items in a highly realistic way.
We have developed a motion system with three degrees of motion for our car simulator that allows for the experience of even terrain, driving on curves or the sensations of accelerating and breaking, among other things.
A view of the real world
3 TV screens of 55-inch covering 180º horizontal visul field.
The arrangement of the 3 TV screens around the driving position is such that it covers the central 180º of the driver's field of vision. This system allows appropiately taking distance references during the simulation (perceptions of position and speed), and minimizes perspective errors.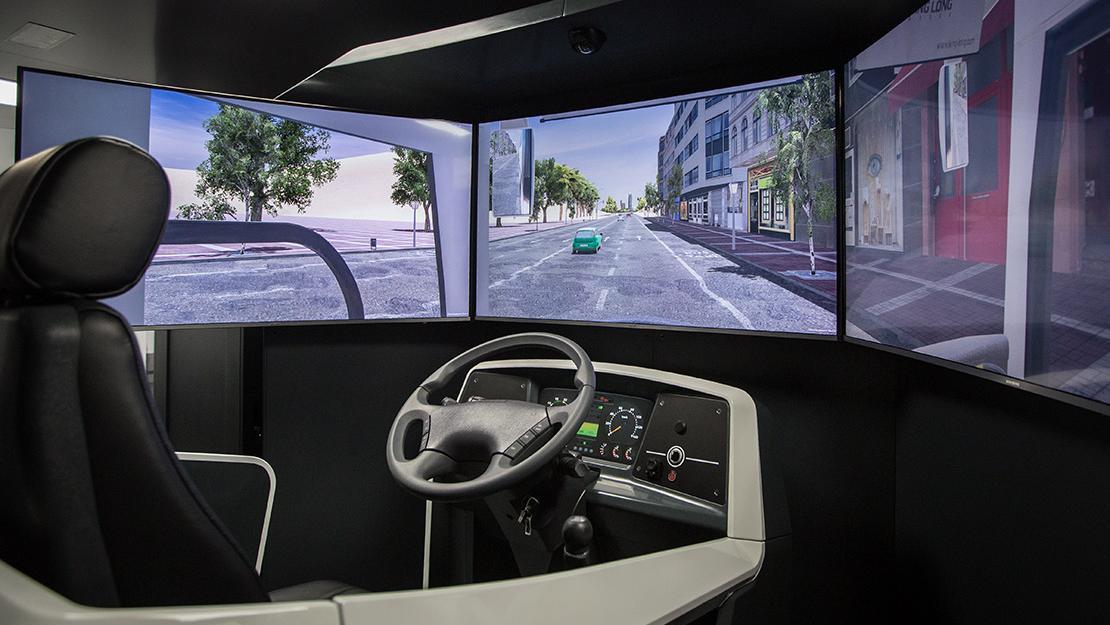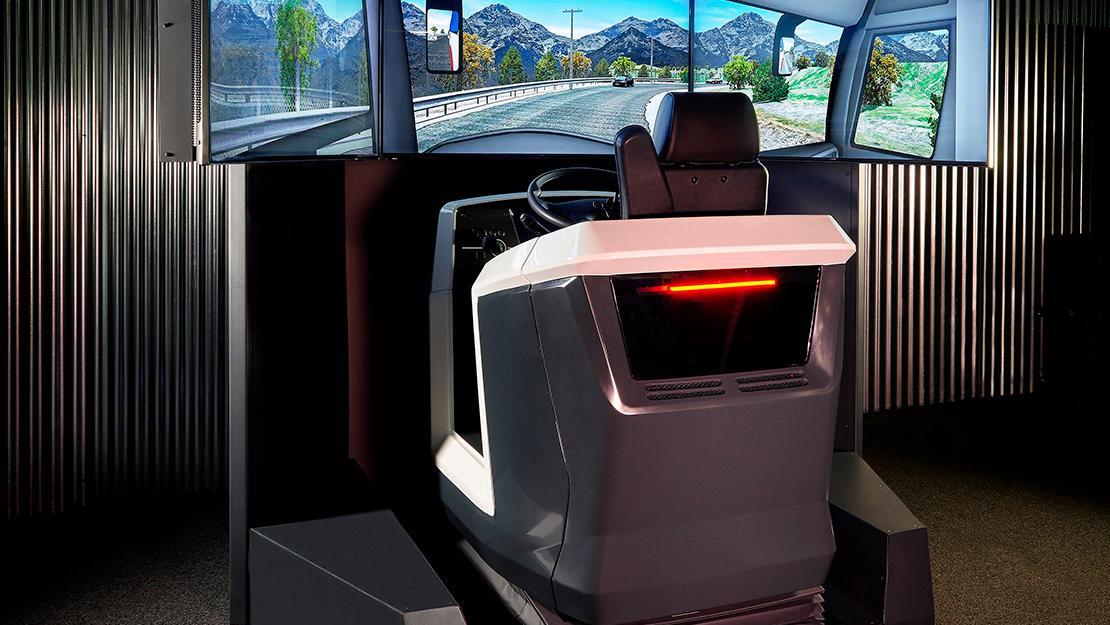 Right- or left-hand side steering, manual or automatic
All LANDER simulators support right-hand and left-hand steering and all the necessary software and hardware adaptations involved.
It is moreover possible to simulate manual, automatic, Eaton-Fuller and other transmissions on the same simulation station.
Customised software
The development of heavy vehicle simulators allows a certain number of adaptations which make each equipment unique:
Customer´s real vehicles: dynamic models, driving sensations and on-board computer among others
Simulation of the vehicle´s interior on the visual system screens
Adapted scenarios or real places: urban, interurban and test circuit
Local signage
Traffic incidents and vehicle breakdowns specific to each customer