Motorcycle driving simulator 1.0.
A solution for every type of motorbike
The sensations and skills required to handle a motorbike vary depending on the model and the environment in which it is used: in the city or on the open road.
In a bid for 100% reality, LANDER has created a range of high-CC/low-CC motorbike simulators.
Take a look at the low-CC motorbike
Towards a safer real world
Technology to address growing risk
Motorbikes have the highest accident rates in many cities around the world. Moreover, the injuries sustained by riders in these accidents are often extremely serious, and even fatal.
LANDER has designed the low-CC simulator (less than 400 CC) to improve training for civil bike riders.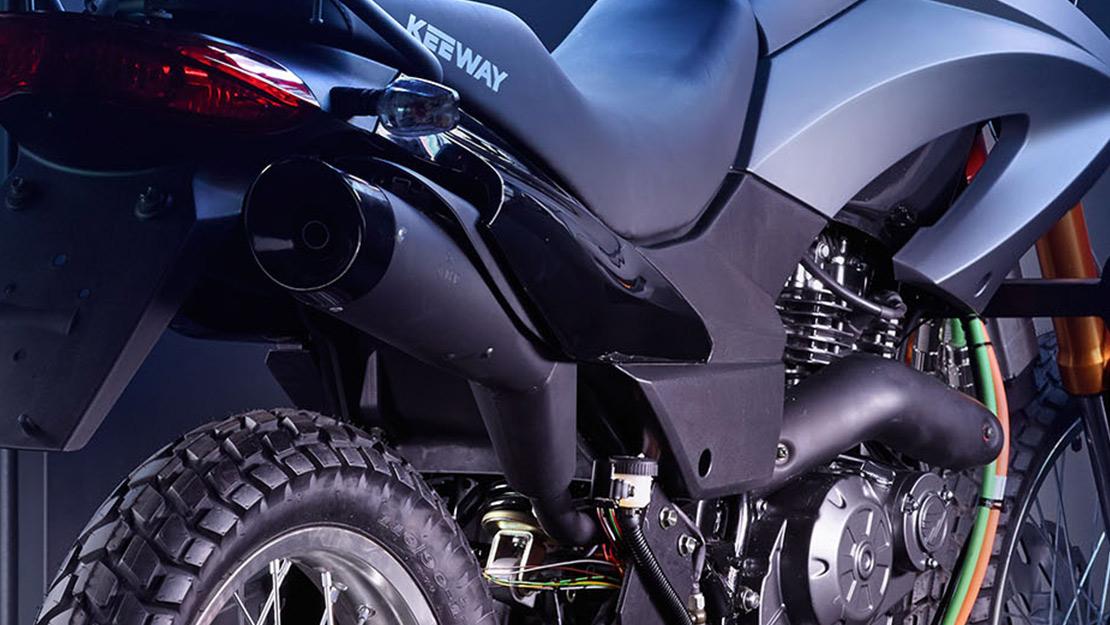 Real motorbike
The simulator can include any real low-CC bike, automatic or manual (the current design includes the Keeway TX125S).
All the bike's controls are functional (brake and clutch, throttle, gear-change pedal, indicators etc.).
All this helps convey 100% realistic sensations to the rider.
A view of the real world
The motorbike simulator's visual system immerses the trainee in a real-world driving environment thanks to top-quality images and a field of vision which reproduces the view from a real bike:
This system includes:
3 55" 4K TV screens
180º horizontal vision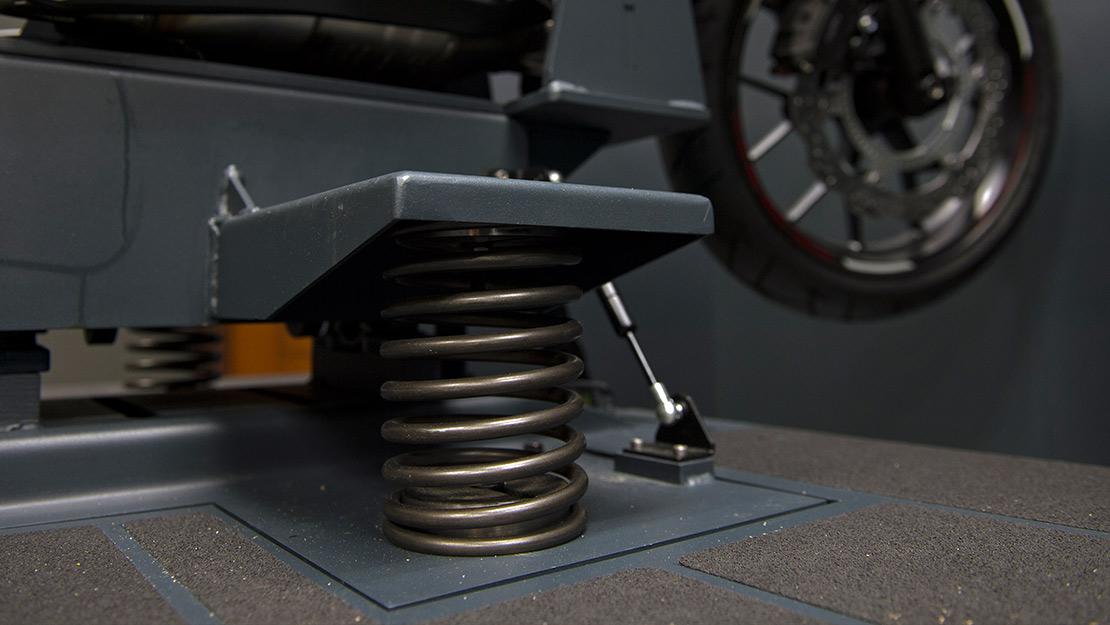 Specific motion system
The sense of vehicle motion is an essential part of the sensations and decisions we experience when driving. LANDER's low-CC simulators therefore incorporate a motion system capable of reproducing the effects of accelerating and breaking, negotiating curves, potholes and many other items in a highly realistic way.
Urban or interurban, on the right or on the left
All LANDER units can simulate driving on the right or on the left, with all the necessary software and hardware adaptations involved.
Trainees can also gain experience in urban and interurban environments, and on practice facilities.
Each simulator is detail-customised to include the signing of the country concerned.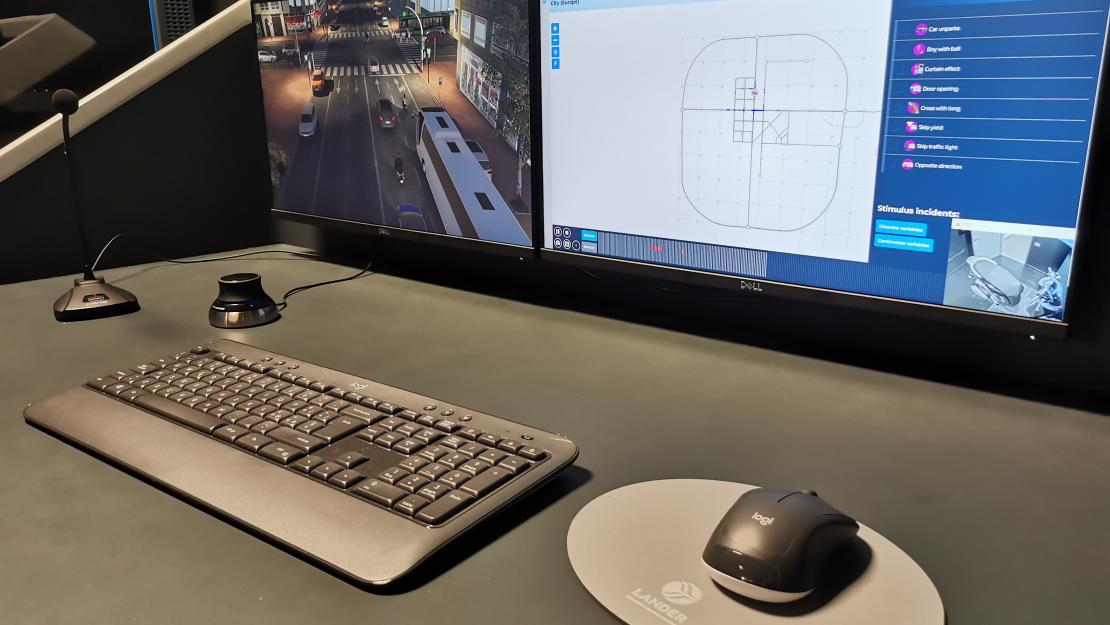 Customised software
The instructor has access to a wide range of tools to create real danger scenarios to adapt to trainees' operational situations.
This means each unit is unique, and can offer a wide range of possibilities:
Adaptation of traffic to the conditions of each country.
Adaptation of incidents with traffic and vehicle breakdowns at any point.
Adaptation of weather conditions.
Etc.