Tram simulator
Training technology for two different worlds
The tram unites the characteristics of railway and automotive transport. As a result, the scope of training involved always needs to be of the broadest possible variety
At the heart of a tram simulator lies the proper simulation of the surrounding traffic
Traffic in cities
Tram simulator equipment
Basic training, refresher training, evaluation of skills.
Training in tram safety systems
Learning of routes
Learning to drive new and existing vehicles
Breakdown protocol training
Training in critical and emergency situations
Collaborative training between drivers
Communications training
Learning to drive in interaction with road traffic
Eco-driving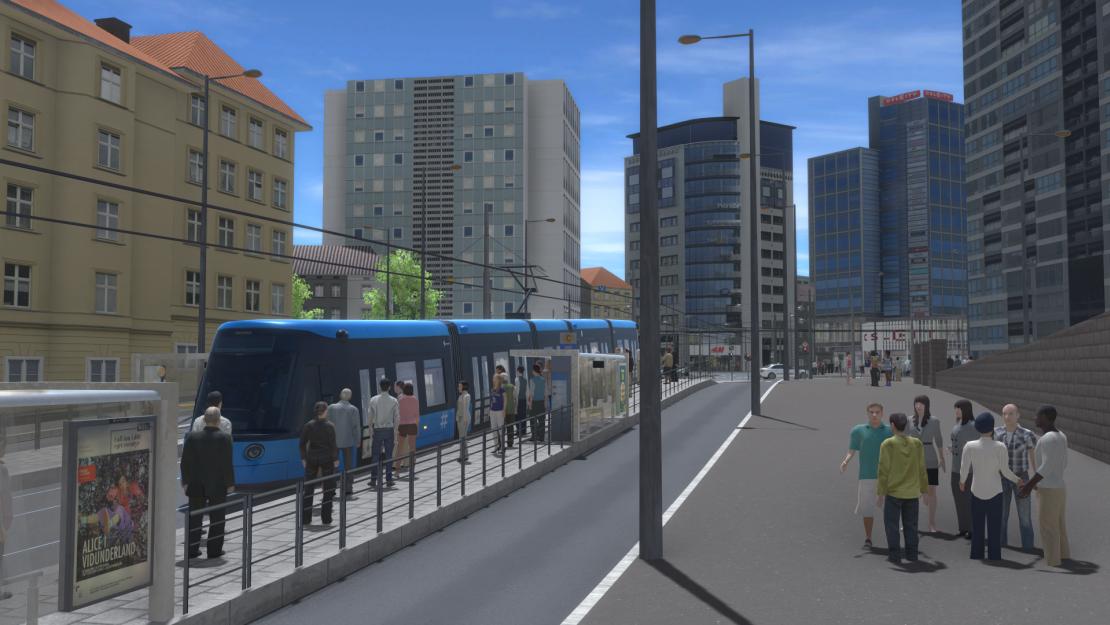 Real scenarios
Simulation of the real routes, stations and depots of the operation
Real rolling stock
Simulation of the behaviour of the rolling stock including the main systems (electric, traction/brake, hydraulic, HMIs, door operation) and the possible breakdowns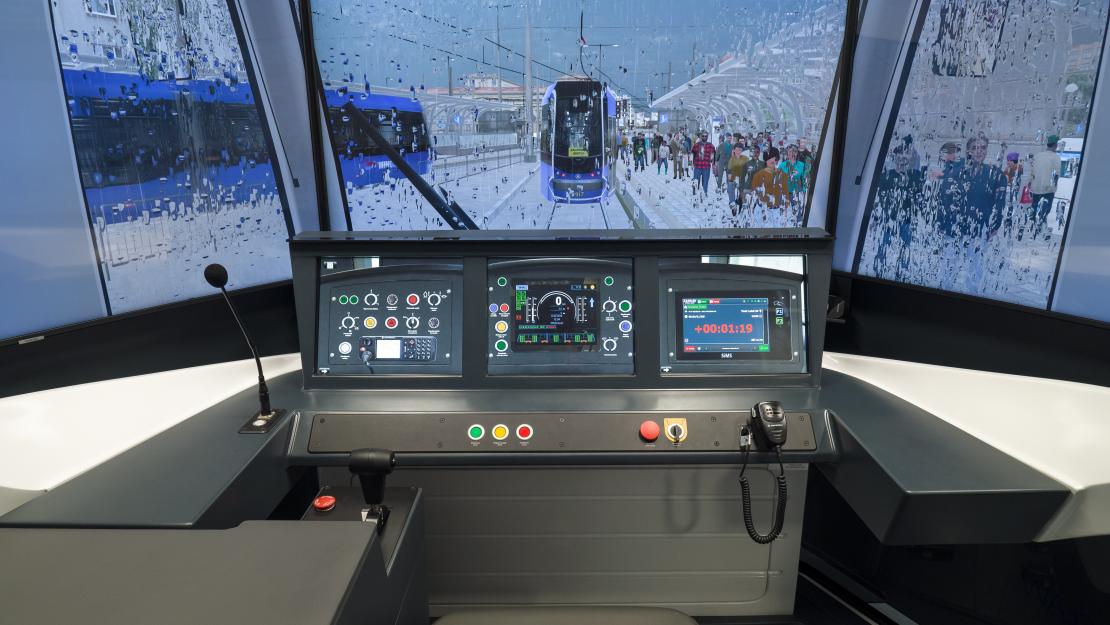 Actual driving conditions
Accurate reproduction of the actual driving conditions. Most trams have a high degree of interaction with road traffic and pedestrians. Therefore, it is important that the simulation of this interaction is as realistic as possible.
LANDER has experience in the design of both rail and automotive simulations which is extremely important in order to achieve this goal.
Simulation of slow, normal or aggressive traffic
Normal or rule-breaking behaviour of pedestrians and other vehicles
Wide variety of types of pedestrian
Pedestrians with special needs
Cars, motorcycles, ambulances and other emergency vehicles
Simulation of risk situations involving other vehicles
Passenger monitoring
Monitoring of passengers in stations and on board

Project image galleries with clients